Welcome to
Nonsuch Primary School
Nonsuch Primary School is a small friendly school situated in the heart of Stoneleigh on the boundaries of Sutton and Surrey. We are a community school for children aged between 3 to 11 years. The school has a nursery which provides free nursery education for all 3 and 4 year olds.
We are very proud of our school and of our children. We hope you find our website helpful in finding out many aspects of life at Nonsuch Primary School. If you have any further questions or you wish to talk to us further, please do not hesitate to contact us.
The 'Contact us' link below has all the details you will need to get in touch.
Watch our Virtual Tour for New Parents
Safeguarding

At Nonsuch Primary School the safety and welfare of our children is of the utmost importance.
All adults must protect children from harm and abuse and be aware that any child may be at risk.
Everyone (including parents and carers) has a duty to safeguard and promote the welfare of our children.
Heather Young is the school's Designated Safeguarding Lead and should be contacted (via the office) immediately with any concerns. Rachel Evans acts in this role in her absence.
Alice Smith is the nominated safeguarding governor. Please click here to download our safeguarding policy.
Updates on Covid-19 Procedures - June 2022
Current COVID guidance.
Children under eighteen should not be tested for Covid unless recommended by a professional. If a child has symptoms, is tested and has a positive result, they are recommended to isolate for three days. The following extract is taken from the DfE guidance for schools and parents.
It is not recommended that children and young people are tested for COVID-19 unless directed to by a health professional.
Children and young people aged 18 years and under who have a positive test result:
If a child or young person has a positive COVID-19 test result they should try to stay at home and avoid contact with other people for 3 days after the day they took the test, if they can. After 3 days, if they feel well and do not have a high temperature, the risk of passing the infection on to others is much lower. This is because children and young people tend to be infectious to other people for less time than adults.
People with symptoms of a respiratory infection including COVID-19 - GOV.UK
At Nonsuch, we do not require children to remain at home unless they are unwell as is the case with any other infection.
OUR SCHOOL WISHLIST
Please click on one of the pictures above to go to our school wish list where you can donate to a specific item for our school. Thank you!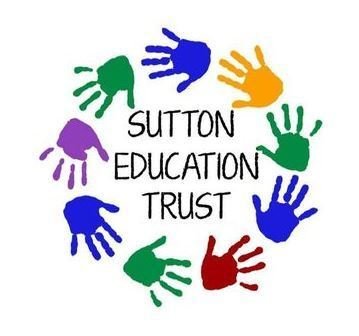 Please click here to find out more about Sutton Education Trust