New Parents/Carers Information - September 2020 Entry
Dear Parents and Carers,
Thank you for choosing Nonsuch Primary School for your child's education. We are looking forward to welcoming your child into our Nursery or Reception class in September and we welcome you and your family on behalf of the whole school community.
Unfortunately we were not able to hold our usual introduction evenings in school this year, but we hope you will find the information and advice in this page useful and informative. Please don't hesitate to contact the school office by email or phone if you have any further questions.
It is important that we receive all relevant information/completed forms prior to the start of school in September. Please find further information/links on how to order e.g. school uniform, school milk below.
Even though your child will receive free school meals under the Universal Infant Free School Meal Funding, we would appreciate it if you could complete Sutton's Pupil Premium and Free School Meals application form. Any qualifying family who registers their eligibility by completing this form will help raise money for the school. Find out more here.
We hope you have a safe and happy summer and look forward to your child starting school with us in September.
Best wishes,
Mrs Heather Young
Headteacher
How to...
1) Order your child's school uniform - click here
2) Order free school milk for your child -

3) Order free school meals for your child (Reception children) via ParentPay - Sample menu
4) Register with ParentMail, the schools communication tool -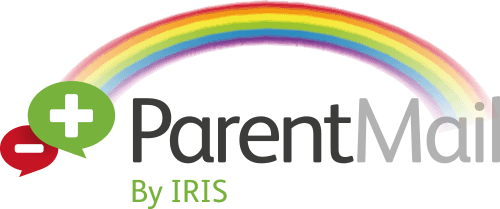 5) Register your child with Energy Kidz Breakfast and After School Club (Reception children only). Please click here for more detailed information.
Term Dates can be on our website under News.
We hope you enjoy the videos we have uploaded of the Reception staff. We are all really looking forward to meeting you! Watch this video introducing Mrs Mason your class teaching assistant.
You will have two teachers in the Reception Hummingbirds Class; Mrs Warwick on Monday and Tuesday and Miss Raggio on Wednesday, Thursday and Friday.
Here are some fun things to do with your child to help get them ready for starting school in September.
Nursery
We hope you enjoy the videos we have uploaded of our Nursery staff. We are really looking forward to meeting you!
Further information regarding drop off and pick up times, as well as a closer look at our Nursery staff can be found in the following document.
This is the presentation we would have given during our meeting in July. Please scroll through and click on the sound buttons to hear Mrs Gilbert give more details.