Welcome to Peacocks Class
Spring - Learning Overview
Maths: We will be learning:

Number - Multiplication and Division
Make equal groups.
Multiplication using x.
Use arrays.
2 x table.
5 x table.
10 x table.
Divide by 2.
Divide by 5.
Divide by 10.
Odd and even numbers.
Data Handing
Make tally charts.
Draw Pictograms
Interpret Pictograms.
Block diagrams.
Interpret and construct simple pictograms, tally
charts, block diagrams and simple tables
Shape
Recognise 2d and 3d shapes.
Count sides and vertices on 2d shapes.
Count faces, edges and vertices on 3d shapes.
Line of symmetry.
Fractions - Shape and number

Make equal parts.
Recognise and find a half.
Recognise and find a quarter.
Recognise and find a third.
Find three quarters.
Comparing and ordering fractions.
Count in fractions.
English:
We will be using the books The Tunnel by Anthony Browne, The Day The Crayons Quit by Drew Daywalt, George's Marvellous Medicine by Roald Dahl and Florence Nightingale non fiction writing this term.
Our learning will include:
The Tunnel
Prediction what happens when Jack goes through the tunnel.
Writing a letter from Rose to mum.
Writing our own story through a tunnel.
The Day the Crayons Quit
Predict what you would colour with each crayon.
Plan and write a persuasive letter as a colour crayon
Plan and write a reply from Duncan to solve the problem
Innovate the story e.g. The Day The Stationary Quit - Plan and write letter.
Georges Marvellous Medicine
Write a character description
Re-tell the story.
Instruction writing of our own medicine.
Write a newspaper report
Write our own version of a chapter.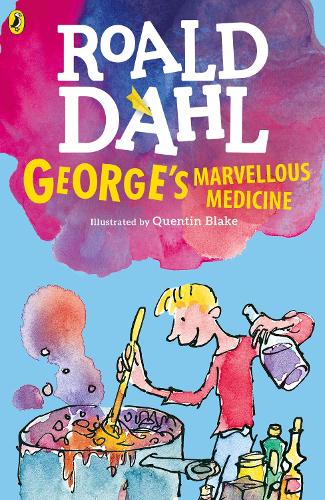 Grammar: This term we will be learning to use the following:
Past tense v Present tense
Past tense verbs irregular and regular
Commas for lists
Conjunctions - subordination, when if that because
Apostrophe for contractions
Apostrophe for possession
Suffixes
Phonics / spelling: We will be learning year 2 spellings and this will be reflected in the children's weekly spellings on Google classroom.
Science: Our topic this term is: Materials.
Our learning will include:
Comparing the suitability of a variety of everyday materials, including wood, metal, plastic, glass, brick, rock, paper and cardboard for particular uses.
Finding out how the shape of solid objects made from some materials can be changed by squashing, bending, twisting and stretching.
History - Our Topic is Florence Nightingale - Our learning will include
Placing events and objects in chronological order
Recognising why people did things, why events happened and what happened as a result.
Identifying differences between ways of life at different times.
RE: This term we are learn about Judaism including Passover and Islam including Prayer at home. After half term we will be learning Christianity and about Easter.
PE: Our PE days are Wednesday and Thursday.
Helpful Websites for Online Learning
Every child in YR-Y6 has Mathletics and TT Rockstars accounts. Both activities have a variety of games and age-related learning. Weekly homework is set on Mathletics.
The BBC's online learning platform with daily video lessons and worksheets.
The Department for Education's online learning platform with daily video lessons. Worksheets may be available.
White Rose Maths Home Learning
White Rose Maths's home learning section includes daily video lessons. We are using these resources for our online learning with Y2-Y5.
Twinkl has a resources section to support parents who are homeschooling. This includes a number of free resource packs and games.
National Geographic Young Explorer, Storyline OnlineOxford Owl
Free e-books
Booklists organised by age, topic or interest.
Contact Us
Questions about online learning or to contact the class teacher please email teachers@nonsuchprimary.sutton.sch.uk or use Google Classroom.
All other school matters: office@nonsuchprimary.sutton.sch.uk
These email addresses are checked daily; responses may be the following day.
Ideas to learn spellings: