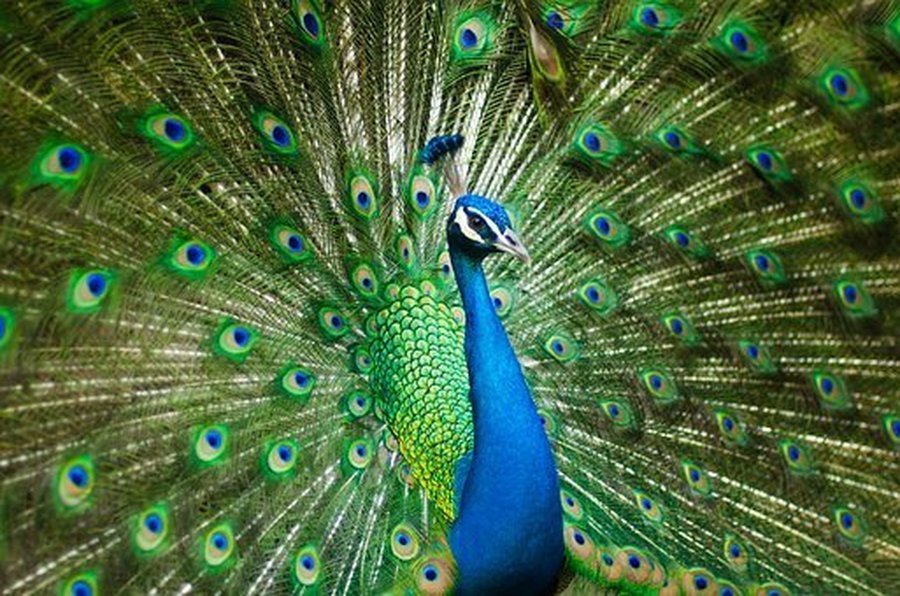 Year 1- Peacocks
This week the children went on a material hunt around school.
We worked as a team to describe the materials and recorded the different materials we found. Next week we will be writing about which materials they found the most and least of.
We continued to learn about toys and this week focused on learning what toys were like during different decades.
We also played different games outside and thought about which materials were used to make toys and why.
Thank you all very much for completing the permission slips for the trip on the 4th February.
Next week in English we will be writing a letter to a relative asking questions about toys. It would be really helpful if you could discuss with your child who they could write to. If relatives could reply either by letter or answering over the phone then this would be lovely !
Library books
Thank you to the parent reps for sending home the library information.
If you still have a library book at home that should have come back please send it into school as soon as possible.
Thank you very much for supporting your child to be word collectors.
The words we have discussed in class over the last two weeks are; paddled, donation, invincible, typhoon, respect, sibling, satchel and warren.
If you are able to please discuss the words with your child.
Learning for this half term:
Maths
The first new topic in Maths this term is
Place value (within 20)
Count to twenty, forwards and backwards, beginning with 0 or 1, from any given number.
Count, read and write numbers to 20 in numerals and words.
Given a number, identify one more or one less.
Identify and represent numbers using objects and pictorial representations including the number line, and use the language of: equal to, more than, less than (fewer), most, least.
English
In English we have started to read the story Lost in the Toy Museum by David Lucas.
We will be writing character descriptions, questions and writing about our own toys.
The children will then be looking at Non fiction books to make an information booklet about toys.
One of our writing tasks will involve writing a letter to either a grandparent or parent asking them questions about toys. In the meantime if there are any opportunities to discuss toys please do !
Science
This half term our topic is materials.
We will be learning how to:
Distinguish between an object and the material from which it is made
Identify and name a variety of everyday materials, including wood, plastic, glass, metal, water, and rock
Describe the simple physical properties of a variety of everyday materials
Compare and group together a variety of everyday materials on the basis of their simple physical properties
Working Scientifically
We will be conducting an experiment to find out which material is the most suitable to use to make an umbrella for a teddy bear.
History
Our topic is Toys Past and Present .
Compare toys from different times
Create a timeline of toys
Find out what toys our parents and grandparents played with
How can we tell the difference between old and new toys ?
Ask and answer questions about toys
Home learning challenge
Speak to grandparents and parents about what games they played with inside and outside. Try at least one board game and one outdoor game then review it using the template. A template will be been sent home. This is due the last week of the half term. For the picture part you can either draw or take a photo and stick it on.
Optional challenge:
Write a story about one of your toys who gets lost and include at least two question marks.
Library
Our library day this term is on a Thursday. The parent reps have kindly sent the rota for the spring term. Please ensure when it is your child's week to return the book it is in their bag.
Handwriting
The handwriting scheme we use in class is Nelson handwriting. If you would like to complete additional practice there are sheets to download below.
Alternatively there are books you can buy. If you would like more information please write a note in your child's contact book.
https://cdn.oxfordowl.co.uk/2016/03/10/17/03/05/771/NH_y1_u01_Focus_Resource.pdf
https://cdn.oxfordowl.co.uk/2016/04/15/13/58/52/150/NH_y1_u01_Extension_Resource.pdf
https://cdn.oxfordowl.co.uk/2016/03/10/17/03/36/785/NH_y1_u03_Focus_Resource.pdf
https://cdn.oxfordowl.co.uk/2016/03/10/17/03/53/824/NH_y1_u04_Focus_Resource.pdf
https://cdn.oxfordowl.co.uk/2016/03/10/17/04/08/732/NH_y1_u05_Focus_Resource.pdf
https://cdn.oxfordowl.co.uk/2016/03/10/17/04/00/836/NH_y1_u05_Extension_Resource.pdf
https://cdn.oxfordowl.co.uk/2016/03/10/17/04/23/51/NH_y1_u06_Focus_Resource.pdf
https://cdn.oxfordowl.co.uk/2016/03/10/17/04/38/286/NH_y1_u07_Focus_Resource.pdf
https://cdn.oxfordowl.co.uk/2016/03/10/17/04/30/503/NH_y1_u07_Extension_Resource.pdf
https://cdn.oxfordowl.co.uk/2016/03/10/17/04/53/63/NH_y1_u08_Focus_Resource.pdf
https://cdn.oxfordowl.co.uk/2016/03/10/17/05/09/621/NH_y1_u09_Focus_Resource.pdf
https://cdn.oxfordowl.co.uk/2016/04/08/08/26/33/680/NH_y1_u14_Focus_Resource.pdf
https://cdn.oxfordowl.co.uk/2016/03/10/17/06/41/857/NH_y1_u15_Focus_Resource.pdf
https://cdn.oxfordowl.co.uk/2016/03/10/17/06/56/599/NH_y1_u16_Focus_Resource.pdf
https://cdn.oxfordowl.co.uk/2016/03/10/17/07/11/129/NH_y1_u17_Focus_Resource.pdf
https://cdn.oxfordowl.co.uk/2016/03/10/17/07/26/390/NH_y1_u18_Focus_Resource.pdf
Reading four times a week
From the Spring term we kindly ask that when you read with your child please consistently record this in the contact book. This includes reading at weekends or on a Friday evening. As the weeks run from Sunday - Saturday if you read on a Saturday please record this on the Friday and if you read on a Sunday please make a note on the Monday of the next week. This will ensure that the number of times read is being counted accurately in the correct week. If your child has read 4 times that week they will receive a sticker in their contact book. Reading 4 times a week in Year One includes the school reading book and the reading challenge book.
During the Autumn term we are aware there were issues with allocating stickers for those that were reading four times a week and we apologise for any confusion caused.
Thank you for your continued support as we can see how much reading is completed at home as this makes a massive difference to the children's learning.
Nonsuch Reading Challenge
We have a new system in place to ensure your child receives their star for completing a book review more efficiently. If you would like to participate in the challenge please write a note in the contact book.
Once your child has completed the book review please ensure the title of the book is written on the green card and ensure their name is clearly on the book review. This greatly supports us to ensure we are able to recognise the hard work that goes into reviews.
Word Collector
We have been reading the story of The Word Collector in class (see image below).
The story is all about a little boy who collects words and as a result he always has a bank of amazing words to use!
We would like to invite the Peacock Class to become word collectors!
From next Monday, there will be a different colour team every week to be word collectors.
When it is your child's team week we would like them to find a word either in a book or on a sign that is new to your child and you can help them to find out its meaning.
You will be sent home a slip and golden envelope where you can write the word.
Once it is on the slip please place it in the gold envelope and we will share the word together and discuss the meaning. The words will be displayed around the classroom.
This is a great way to encourage the children to use different words in order to expand their vocabulary.
Please note this is optional but we would love for the children to all take part.
Week commencing 13th January - Red team
Week commencing 20th January - Blue team
Week commencing 27th January - Yellow team
3rd February - Green team

Phonics screening June 2020
During parents evening some people were asking about the phonics screening which will take place the week of the 8th June.
There will be more information in the Spring term but as discussed here is a link to a video with more information:
https://www.youtube.com/watch?v=IPJ_ZEBh1Bk
Phonics
https://www.phonicsplay.co.uk/
Phonics play is a great website where there are lots of free games to play to support phonics knowledge. There is a game called Buried treasure where you can practice individual sounds.
Please see steps below:
Go onto free phonics play
Click on free phonics play (On the right hand side)
Click on parents
Click on Buried treasure
You may have to allow the flash
Select phase three then you can choose the sound you want to practice for example 'ai'. You could also select another phase once your child is secure in all of the phase three sounds.
All of the words will then contain this sound but will be a combination of real words and alien words. The real words are put into the treasure chest, then the alien words into the bin.
Spellings
When you are practicing the weekly spellings if your child is able to spell all the words and you would like an extra challenge please see the image below which contains year one spellings to learn if you wish to.
Reading Scheme
The school reading system was revised over the summer and the books are now grouped in phonic phases. This new system means that throughout Year One you will find your child will not change reading level as frequently as previous Year One pupils. When the children complete Phase 6 reading books they become free readers. You may find within your child's current books some may not appear to be challenging, however the book may contain the tricky words linked with this phase which is why it will be in this group. Thank you for your continued support.
Home Learning
Fluency books:
The fluency books have a question for every day of the week and are linked to the topic we are learning in class. The expectation is that a question is completed every day after school to develop fluency. Please do not complete lots of questions all at once as the idea is by completing it daily it supports the small steps that that they complete in class.
Spellings:
There will be six spellings sent home weekly every Monday for you to practice at home with your child. The words will focus on a particular sound and either high frequency words or Year 1 words. The first six spellings will be sent home on Monday 9th September.
Reading:
Please ensure you record when you have read with your child. The expectation is that the children are read with four times a week.
Mathletics is an online system where your child will be set weekly Maths challenges to complete at home. You earn points for every activity and will receive a Bronze, Silver or Gold certificate for achieving the required number of points. Mathletics will be set every Monday from the 16th September. During the 'meet the teacher' meeting Mathletics will be demonstrated.
PE days are Monday and Tuesday this term. Please ensure your child has their PE kit on these days and that it is weather appropriate as we have both indoor and outdoor PE.
If you have any questions please let me know
Miss Lewis