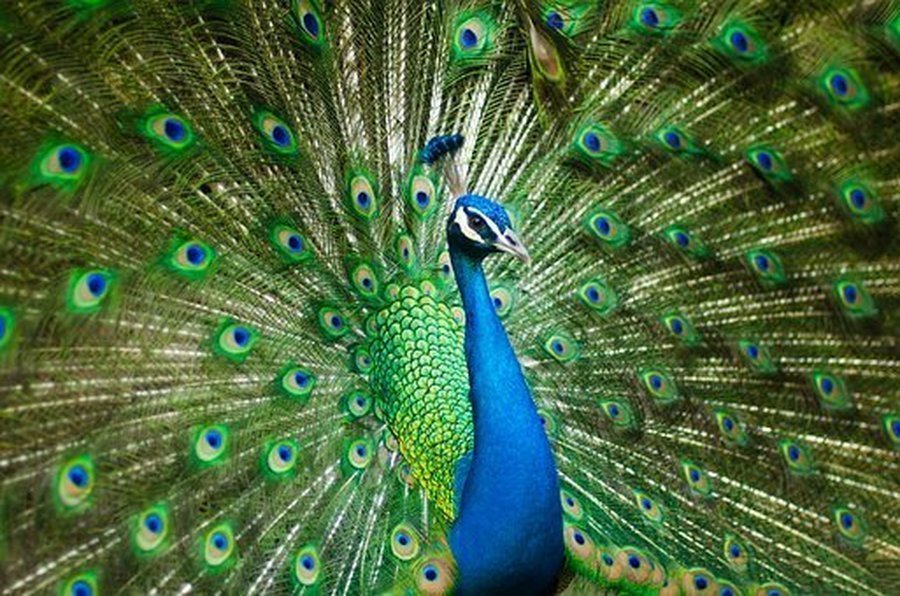 Year 1- Peacocks
Tasks for Tuesday 31st March 2020:
The tasks and date will be updated between 4pm and 9am.
I hope everyone is well and the children enjoyed writing instructions last week. It has been great to see
how busy everybody has been on Mathletics and TT Rockstars. I particularly enjoyed seeing the creative
Rock-names that were created on TT Rockstars !
I have amended some TT Rock - star accounts as some children were seeing questions which involved
the 12 times table which should not happened. The tables that the children should see will include the
2, 5 and 1o's times tables. This has hopefully now been fixed and I am looking forward to seeing how
many children logon this week. Please let us know if you have any questions.
Best Wishes
Miss lewis
Reading: Please read for 15 minutes with your child. This week where possible discuss the difference between Fiction and Non Fiction books.
There are a number of free e books you can download on the website below. You can register for free and will then have access to the books.
Link: https://www.oxfordowl.co.uk
Phonics: Choose a phoneme your child needs more practice in such as 'ay' and play any of the phonics games on phonics play. You can also download examples of words below then sound out the real and alien words.
Optional: Write a phoneme story using 'aw' words.
See example below:
Writing:
Write an animal fact file about the animal you described yesterday. You can use the template below or make your own on paper. The fact file should include what the animal eats, how it survives and an interesting fact.
During writing tasks please encourage the children to use their writing checklists. When completing writing tasks in class the children use a purple pen to add in missing punctuation which includes capital letters. Please encourage your child to do this at home. If you do not have a purple pen please choose another colour.
Handwriting: Please complete 1 page every day. Once you have completed Workbook 1A please start Workbook 1B. If you would like more practice of certain letters then please see examples below that you can download.
Maths: A Mathletics task has been assigned.
Here is a link for a website which has a number of free activities: There is a game called On time where children can move the hands to make a given time to the hour or half past.
Foundation Subjects:
Geography: Watch the video about the United Kingdom and the countries that it is made up of.
Can you put the countries In the correct place ?
When you are watching the video please discuss the following with the children:
What is the capital city of Scotland ?
What is the name of the monster that some people look for when they visit Scotland ?
Link:https://www.bbc.co.uk/bitesize/topics/zyhp34j/articles/z4v3jhv
If you have visited Scotland before draw a picture of what you saw and write a sentence about it.
If you have not visited Scotland draw a picture of what you would like to see and write a sentence about this.
PE - Every week day at 9am on the youtube channel The Body Coach TV Joe Wicks will be completing a PE lesson where the children can join in. There is also another option for daily PE that is suitable for younger children. Please see link: https://www.youtube.com/watch?v=IDuWSTyM8RA
Other ideas
This week, we are learning...
Maths:
Measurement: Time
This week we will be learning the order of the days of the week and months of the year. We will also be practicing telling time to the hour and half part the hour.
Please see links below for further practice of counting in 2's, 5's and 10's:
Counting in 2's - Activity 2 .pdf
Counting in 5 - Activity 2 .pdf
English: This week we are learning to write fact files about animals using Non Fiction resources.
We will also be writing a sense poem about Spring.
Spelling: Common Exception words .pdf
There are some fun games the children can play to practice spelling Common exception words on this website:
https://www.ictgames.com/mobilePage/literacy.html
One of the games is called Spooky Spellings where the focus in Common exception words.
Phonics / spelling: We have been revising phase 5 sounds and looking at alternative prononunciations of e (ea, ey, y and e_e). Alternative pronunciations a (ai, ay a_e).
Grammar: Please focus on using adjectives this week. Continue to encourage the children to use their writing checklist to ensure they are applying all of the features of the checklist.
Spelling: Continue to work on the spelling list sent home but if if your child is now able to spell all of the words correctly consistently then choose other words from the Common exception word list above.
Reading: Please continue to read daily with a focus on discussing the difference between fiction and Non fiction.
Science: Recording the progress of the bean seed.
Geography: Comparing animals in hot and cold places.
RE: Palm Sunday.
PE: See above
Art: Making an Easter card
Helpful websites for home learning
Every child in YR-Y6 has a Mathletics account and login. In addition to weekly set homework, there are many activities and maths games which children can play
Every child in Y1-Y6 has an account and login, with age-appropriate times table games and challenges.
Excellent resources for topic work and grammar explanations
Free online ebooks: National Geographic Young Explorer, Storyline Online and Oxford Owl
Websites with lists of recommended books for different ages / topics: Booktrust and Love Reading
Twinkl: This is a website of resources for teachers which has been made free for families at this time. The resources cover all areas of learning. Enter the code UKTWINKLHELPS
Children's mental health resources, designed to support children who are struggling emotionally with the current situation.
Phonics screening June 2020
During parents evening some people were asking about the phonics screening which will take place the week of the 8th June.
There will be more information in the Spring term but as discussed here is a link to a video with more information: