Week 5 Twinkle Twinkle and Hey Diddle Diddle
This week the children have made rockets launch into space using air through a straw and by stomping on the foot pump to launch Stomp rocket. They also watched the cow jump over the moon using a chemical reaction (vitamin C tablet) to propel the cow up into the air. We have been singing both the rhymes mentioned above as well as Zoom Zoom Zoom we're going to the moon. https://www.youtube.com/watch?v=DEHBrmZxAf8 (there's an advert first - apologies) . We watched the first moon landing https://www.youtube.com/watch?v=cwZb2mqId0A and talked about there being less gravity on the moon and why astronauts need to wear space suits. The children know that the sun is our nearest star and it gives us heat and light and they have learned the names and properties of the planets in our solar system. They are really good at recognising planet Earth and Saturn in particular. We have read Whatever next, Man on the moon as well as Peppa in space.
The children have been learning about 2D shapes and using them to make rockets and pictures of their own choosing. We have also been practicing counting forwards and backwards to blast off into space.
How to help at home
Sing/learn Hey Diddle Diddle https://www.youtube.com/watch?v=rbhF943skmI - remind the children what the vocabulary means (fiddle - violin) Find an image on the internet to look at and discuss with your child. This will really help their vocabulary. Go to the library or search your home book shelf for any nursery rhyme books and enjoy learning some new ones. If there are some rhymes they know well pause every now and again for your child to fill in the missing word - highlight the words that rhyme and explicitly tell them "moon - soon they rhyme, they both end in oon" When reading books run your finger under the text as you read so the children learn that we start on the left on the top line and work to the right and then down to the next line.
If you have any blocks or bricks at home use them to make pictures - can they make a space rocket? a house? Use words such as straight, curved, round, pointy, flat to help them develop their maths vocabulary.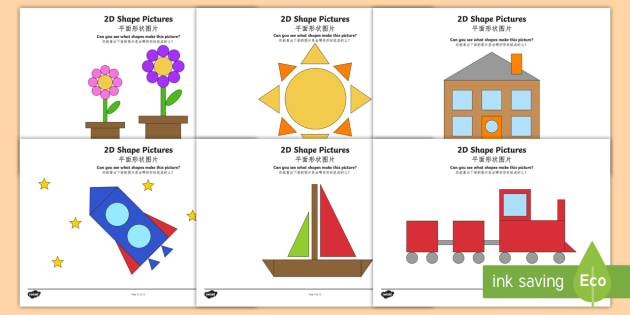 Use the slider rocket pictures or the straw rocket launchers we sent home with the children to practice counting forwards or backwards. If your child is confident counting forwards then practice going backwards. If they are not secure counting on from 1 yet then practice 1, 2, 3, blast off.
Whatever Next is a classic Early Years book and great for reading again and again. It is often one of the first books a child learns to read by themselves. Children often love acting out the story with a cardboard box, pari of wellies, colander, blanket some biscuits and an apple. It would make a great Christmas present if you dont already have a copy in the house.
Parent consultation appointments on Wednesday evening and Thursday are 10 minutes per child. Please come in to school through the main office and walk down the corridor towards the Nursery. Take a seat in the foyer area just outside the Nursery. We will come and collect you. Your child is welcome to attend with you if you wish, but they do not have to attend.
The Nursery is CLOSED ALL DAY on THURSDAY 17th and FRIDAY 18th for parent consultations and INSET.
The school is then shut for a week for the Half Term holiday.
We will see you all back again on Monday 28th October.
Looking forward to seeing you all.
Mrs Gilbert
Week 4 Incy wincy spider, Little Miss Muffet and Diversity week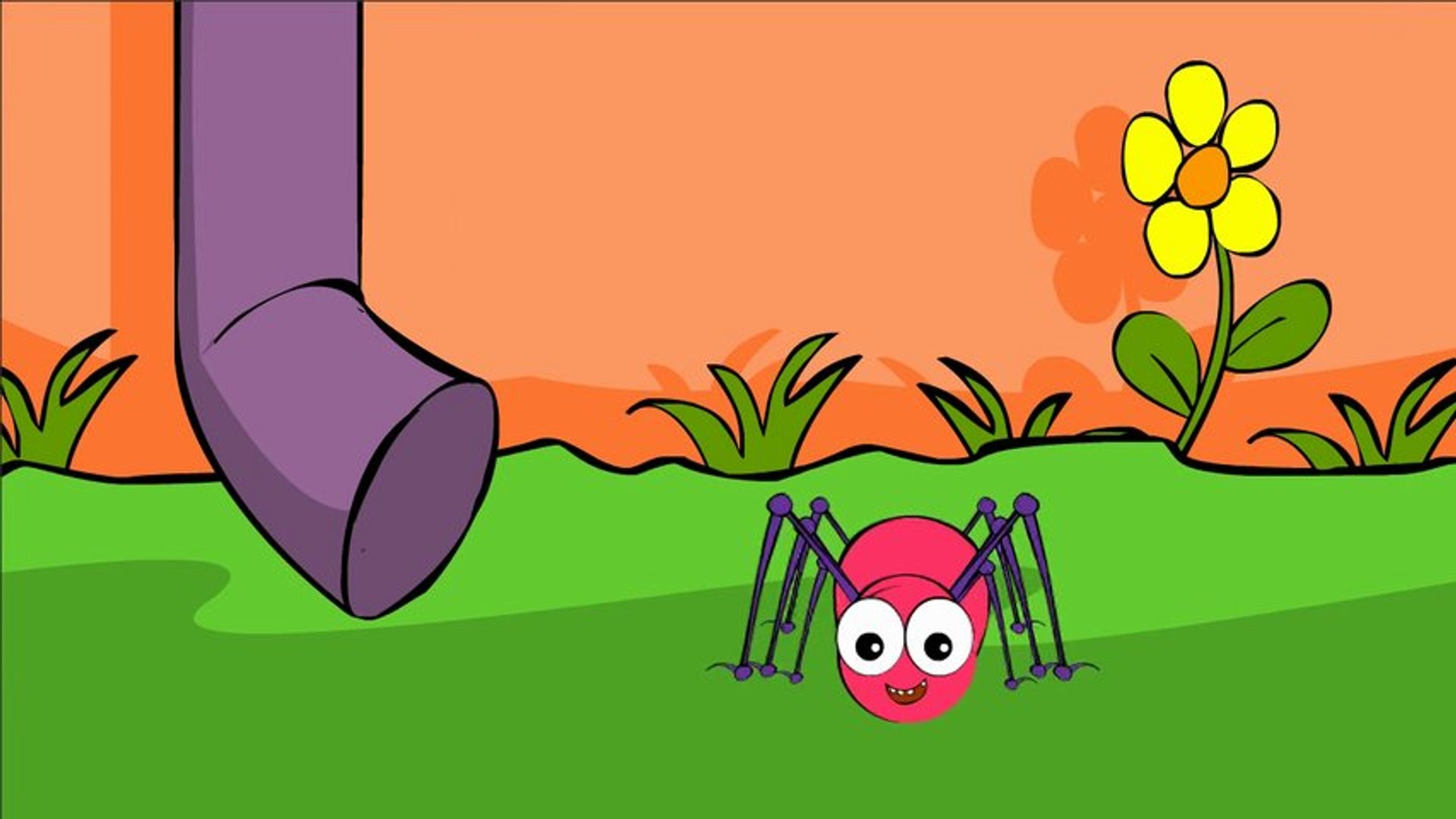 The children have really enjoyed singing and acting out incy wincy spider with the gutters and watering cans and enjoyed watching me pretending to be scared of a spider puppet whilst singing Little Miss Muffet. They have done well at starting to learn the words to this rhyme too. We have read the Very Busy Spider by Eric Carle and the children were beginning to join in with the repeated refrain "she was very busy, spinning her web". You can share a version of the story here https://www.youtube.com/watch?v=Dz05diaKZmk. The children have learned some spider facts such as they have 8 legs and up to 8 eyes. We have watched spiders spinning their webs using their spinnerets and learned that not all spiders make an orb web to catcht their food. We have seen trap door spiders at work and watched this amazing Darwin's Bark spider https://www.youtube.com/watch?v=nlRkwuAcUd4.
We have joined in with the whole school themed week 'Diversity week' by talking about how we are all the same but also all different. The children have used mirrors to help them see that people have differnet colour eyes and hair for example and we have also talked about what the children like and dislike including whether they like spiders or not!!
The children have enjoyed singing There was an old lady who swallowed a fly and using the story book were able to predict which animal was going to be in the next verse.
How to help at home
Look for spiders or spider webs in the garden or when you are out and about. Remind your child if they need it, or ask them what they have learned about spiders. Why do they make a web? What do they eat? How do they catch it? Find out some more spider facts together - do you know how many knees a spider has?
While you are out and about look out for drain pipes (water spouts) talk about what they do, why they are there. This is more exciting do in wellies and a rain coat when its raining so you can see the water in action.
Sing the rhymes Incy wincy spider, Little Miss Muffet, There was an old lady, One elephant went out to play upon a spiders web. https://www.youtube.com/watch?v=wQf6yWEScB8. Pause at the rhyming couplets and see if your child can fill in the missing word eg Little Miss Muffet, sat on a ...............
When you're in the bathroom (or near a mirror) talk about how they are the same as you, their siblings/cousins/friends etc and how they are different. Talk about their likes and dislikes as well as personal appearance. What do they think they are really good at? What do they find tricky?
Many of the children have been getting pretty tired by the end of the week. Try and get as many early nights in as you can. There are lots of adults to get to know in the Nursery please help them to learn our names so that they can easily get our attention when they need it.
Mrs D'Araujo (pronounced Mrs D'A rouge (like French for red) In every day of the week
Mrs Finan (pronounced a bit like fireman) Mon, Tues, Wed
Mrs Morss Mon Tues Wed
Mrs Gilbert Thur Fri
Miss Malkin Thur Fri
Parent consultation evening and afternoon are coming up soon.
Many thanks,
Mrs Gilbert
Week 3. Hickory Dickory Dock
This week we have been singing songs about mice and clocks. The children have acted out Hickory Dickory Dock in a group. We looked at and listened to a metronome and practiced singing the song at different tempo (speeds)
The children have looked at different types of clocks such as Grandfather clocks and watches and they enjoyed watching a pendulum swinging and a Grandfather clock chiming. We sang a song with simple rhythm patterns about different types of clocks.
Stories we have read include the Town mouse and the country mouse. We talked about whether the children would choose to stay with the country mouse or the town mouse and they really enjoyed acting out a rhyme called I'm a brave, brave mouse coming out of my house and I'm not afraid of anything. The children came up with great ideas about what might frighten a mouse and they loved hiding their mice in a tunnel and some even closed up the door of their kitchen roll tube tunnel. We also read the book in this clip https://www.youtube.com/watch?v=cELSeYq2auI.
How to help at home
Sing Hickory Dickory Dock, 3 blind mice and any other rhymes they enjoy. Stop and pause in places so your child can fill in the missing words. You could set up a little stage area and encourage your child to perform the songs to an audience. They could use a carrot as a microphone or kitchen roll tube. We have sung 4 different verses in Nursery can your child remember them all?
We have been encouraging the children to count/do the correct number of claps for each verse. Help them at home to clap once, when the clock strikes one, clap twice when the clock strikes two, etc (the mouse says boo!)
We sent home the 'rocket mice' that the children made in school this week. They were all keen to play with them again at home. They will need an empty bottle (or is it empty?). Put rocket mouse over the mouth of the bottle and then squeeze the air out. You could use this to practice some counting forwards and or backwards. Start with counting to 3 before blasting off 1, 2, 3, wheeeee!!!!! Or count back from 3, 3, 2, 1, blast off!! Extend this to 5 if they are confident with this. You could model some positional language to your child by describing where rocket mouse landed. "oh look rocket mouse landed beside the sofa, next to you, behind the table"
We have done lots of changing into wellies this week for outside play. It would be great if the children were able to become more independent in taking off and putting on their own shoes. Practice this when you're not in too much of a hurry and can give the children time to do it by themselves. Please could you also make sure you have named any wellies you send in with your child. Thank you.
Week 2 Nursery Rhyme topic
5 little ducks went swimming one day
This term our topic is 'Nursery Rhymes' and this week we have focused on duck rhymes such as 5 little ducks and 6 little ducks that I once knew https://www.youtube.com/watch?v=ZFG7BKKdi5k and read Jez Alborough's duck books like this one https://www.youtube.com/watch?v=pICm8MigUQI. We have continued to sing some name game songs to learn our friends' and teachers' names. We have used the 5 little ducks rhyme to practice understanding positional language such as 'over' 'under' 'above' 'beside' . The children loved playing 'find the duckling' hidden under one of the hills and had to answer simple 'who' 'where' and 'what' questions. We have also practiced holding scissors correctly and snipping or cutting out duckling pictures.
Thank you to everyone for adapting to our new collection routine at home times and being prompt at drop off and collection times. It is really appreciated.
A reminder that in the mornings you are encouraged to come in to the Nursery and help your child to
change their book and put their book bag in the box (not on pegs please)

hang up their jacket

put their name tag in the register pot

put their picture up on the door if they are staying for lunch that day and put their lunch box in a tray.
The forecast is for wet weather next week so please send your child in with a rain/coat and wellies if it's very wet.
Mrs Saunders and Mrs Aslam have agreed to be Nursery class parent reps and are happy to organise a class whats app page so they can send out reminders and you can ask other parents for help. If you would like to be part of the group, please add your name and phone number to the sheet stuck up near the classroom door.
How to help at home
Sing the rhymes from this week at home ( and/or lots of other rhymes) and highlight the words that rhyme, or pause at the end of the line and see if your child can fill in the rhyming word. Talk about how the words rhyme. Listen out for rhyming words in any stories you read (the Duck in the truck link above is a rhyming text)
At home time the children sit with their book bag and we give out any pictures or letters to take home. The velcro on the brand new book bags can be quite stiff and many children are finding it difficult to open their bag. It would be really helpful if you could encourage them to practice at home, and help them develop some strong arm muscles!
All the children have done so well, you should be really proud of how well they have settled in and how independent they are already. Thank you for all your support. Have a lovely weekend.
Mrs Gilbert
Enter text...
Welcome to the Nursery Class web page
Well done to everyone for such a great start to Nursery. The children have done extremely well!! They have settled quickly and are already learning the nursery routines and rules. We have been trying to learn our friends' names at carpet times by singing and playing lots of name games. We have listened beautifully to several stories including Mr Gumpy's outing and Oh dear! and sung lots of duck and chick songs like this one https://www.youtube.com/watch?v=HOWt5un1-Ts
Thank you also to everyone for arriving on time so we can get the doors closed, keeping the children safe and allowing us to get the day started.
The school has been looking carefully at how we safe guard all the children at Nursery. We are very sorry to have to change the arrangements for the 3.30 collection but a final decision about where the children are collected and dropped off has been confirmed.
FROM MONDAY 16th September at 3.30 pm children will always be collected from the black nursery gate entrance on Chadacre Road. We will be asking parents not to come into the Nursery building to ensure that the safety of other children on site is guaranteed. If you wish to speak to a member of the Nursery team if you could collect your child and then just wait until all the other children have been dismissed you can then come in to the Nursery for a private chat.
8.45 - entrance via the main school playground as usual - this has not changed.
11.45 - collect your child from the black gate on Chadacre Road - this has not changed but we ask you don't come into the building unless you need to speak to a member of staff. Your child will already have their coat, bag etc with them.
12.30 - drop your child off through the black gate on Chadacre Road - this has not changed
3.30 - COLLECT YOUR CHILD FROM THE BLACK GATE ON CHADACRE ROAD
Sorry for any confusion and inconvenience caused.
The nursery doors will be locked 10 mins after each session starts, to safe guard the children. If you arrive more than 10 minutes late, please enter the school through the main reception/office entrance through the car park.
How to help your child (and us!)
Help your child to learn the names of the adults in the room. Remind them it will be Mrs Finan and Mrs Morse on Monday
Help your child to do their 3 morning jobs when you drop them off. Hang their coat on their peg, change their book and put their name tag in the pot. You can do these in any order. Encourage them to get into the routine of doing these each day.
Please check the key rings on your child's book bag. One small picture type keyring is useful to help them identify their bag but please could you take off any that make noises, light up, are bulky etc. The children become very distracted by these when we are expecting them to be listening out for their names. Thank you for your co operation with this.
Some of the girls are finding the skirts tricky when using the toilets we would prefer all children to be in leggings or tracksuit bottoms please.
If there are any parents who would be happy to take on the role of parent representative please talk to a member of the Nursery team.
All full time children need a drink in a spillproof bottle of drink (or carton) included in their lunch boxes please.
If you think your child might be eligible for Early Years pupil premium (if you receive certain benefits) funding please speak to Mrs Steynburg in the main school office.
Any questions or queries please do come and ask us, or ask at the office, don't feel shy we know starting nursery can be a lot for the parents to take on board too!
I think the children might sleep well tonight and hope that you all have a wonderful weekend. They have all been super stars. Thank you for all your support.
Mrs Gilbert
This term we are learning about different environments.
We have been learning about oceans and rivers this week.
In order to prepare the children for their move up to reception next year we are starting to cut off the picture from their name tags. Please don't worry if we haven't cut your child's picture off yet - we do it gradually so there are fewer names to look through initially.
We are also encouraging the children moving upto Reception class soon to come into class by themselves. You can drop off your child at the classroom door so your child gets used to coming into school on their own and hanging up their coats etc independently. (If your child is staying with us next academic year please continue to bring them in and help settle them)
The children have listened to several rhyming books/ poems including Commotion in the ocean and Sharing a Shell. We have also been working on hearing the initial sounds in words. We have focused on 'f' for fish this week in particular.
We have also started our 30 days wild initiative with the rest of the school. The children have enjoyed snack time outside and listening to how many sounds they can hear in a minute as well as sharing the photos you have sent in of your children doing something outside. Please continue to send in any photos of your children being wild at home over half term or recently.
Using the book Hooray for Fish! we have looked closely at similarities and differences. There are lots of fish and they all have fins, eyes and tails but they are different sizes, shapes, colours and even personalities. The children particularly enjoyed spotting the strawberry and pineapple fish.
How to help at home
Hearing the first sound in words takes regular practice. You could start with your child's name and point out things you see that start with the same first sound "oh look! Apples, a..a...apples, a....a....Abigail. They both start with the 'a' sound. When you say the sound try to keep it short and not add a 'uh' sound to the end of it. This helps when they blend sounds to gether to make words. This link shows you how to say the sounds - look out for 'c' 'h' 'r' 'b' 'm' 'f'. https://www.youtube.com/watch?v=-ksblMiliA8
Looking at similarities and differences - the children often find it difficult to look closely and verbalise what they can see. You could choose some of their toy cars or teddy bears. How are they all the same? How are they different? Looking at flowers or leaves is good for this. How many different leaf shapes can you find? Are they all the same green colour? Are all the blueberries in the packet exactly the same? Why did you choose that blueberry? If they are struggling you could model some answers for them to choose from Did you choose it because it was the biggest? the softest?
Dates for your diary
28th June 2.45 - 3.30 Open afternoon
29th June School fair
5th July Nursery fun morning - sports day style races followed by a picnic at the park
23rd July Nursery closed.
Week beginning 6.5.19
Ladybirds
The children have listened to The Bad Tempered Ladybird and discussed different emotions. We also shared the book Creepy Crawly Calypso and then listened to the instruments on the CD, https://www.youtube.com/watch?v=f-EsQHr2TQ8 . We used the counting element to learn about the language of 1 more, next, add 1, after.
The children have had lots of large scale mark making opportunities and have been separating 4 black dots between the two sides of a ladybird in different ways, whilst hopefully realising the total remains the same.
We have learnt the ladybirds are a type of beetle and under the hard red case there are some very delicate wings. Your child should also know they have 6 legs and are red/orange to tell birds and other animals that they are poisonous. Ladybirds can have upto 20 spots!
We've also been watching our painted lady caterpillars growing and growing. THe children can't wait to see a chrysalis and are having to learn to be patient!
How to help at home.
Practicing sharing 4 items between 2 people or 2 plates or on the plate and off the plate. You could have 4 grapes, teddies, biscuits, cars. Practice sharing them between two people in different ways (it doesn't have to be fair). Talk about how they have 3 grapes and you have 1 but altogether, in total there are still 4 grapes - they might need to count them to check initially. They might like to have 4 items and 2 cups - how many are they going to hide under each cup? 1 under here and 3 and under there (or 2 +2, 4 +0, 0+4, 1 +3, 3+1, etc)
If they are really confident with this you could show them the four grapes then tell them not to look while you hide some under a cup and leave the rest out. Ask your child to have a look at the grapes that are on the table -can they work out how many are under the cup? If there are 2 on the table, there must also be 2 under the cup because 2 and 2 makes 4 altogether.
We will be sharing a rhyming story next week so keep working on hearing rhyming words and coming up with a list of rhyming words. hat, pat, cat, mat, it can include made up words such as leg, deg, teg, jeg, peg.
Please send in any empty and clean yoghurt pots, small bottles, kitchen roll tubes so that the children can make musical instruments next week.
If you have any old nursery child sized wellies and are willing to donate them to the nursery please send them in.
Week beginning 29.4.19
Caterpillars and butterflies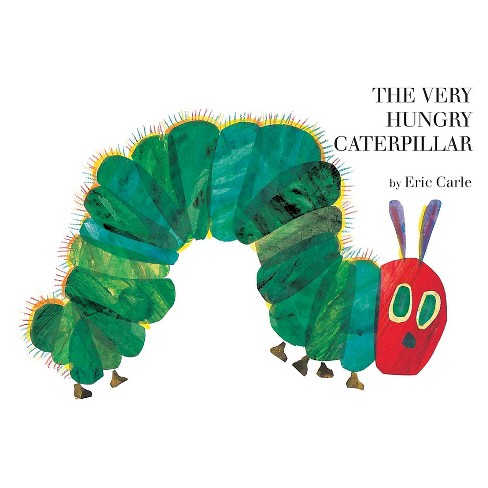 Tiny, baby caterpillars have arrived in Nursery! The children were very excited about their arrival. We have read 'The very hungry caterpillar' by Eric Carle https://www.youtube.com/watch?v=75NQK-Sm1YY. The children are doing really well at retelling parts of the story and knowing what is going to come next.
We have done lots of activities focusing on number recognition, including being Postmen butterflies who visit the same flowers in the same order every day. We used numbered flowers to help us with this game on the large playing field. Everyone was quite tired after all the flying from flower to flower so we also talked about how exercise keeps us healthy and how we feel hot, sweaty, out of breath, pink in the cheeks. Here you can watch a postman butterfly emerge from the chrysalis. https://www.youtube.com/watch?v=SkdtSkO7VHQ
Your child may be able to tell you how many wings a butterfly has (4) and how many feet (6) We also learned that butterflies taste with their feet!
We have had fun with this rhyme too https://www.youtube.com/watch?v=q31_IrnxmP8
How to help at home
Count some fruit in your fruit bowl at home. What would the hungry caterpillar have to eat in your house? 1 apple? 2 pears? 3 plums? Which fruit do you have the most of? Is there room for 5 oranges in your bowl?
Use magnetic numerals or the foam ones that cling to the bath to look for numerals that they recognise. Can they show the right number of fingers to match the numeral. Can they find a different way to show it? ie five fingers could be all the fingers on one hand, or 1 and 4 on each hand etc.
Practice saying the days of the week in order. Talk each morning over breakfast or on the way to school about what day of the week it is. ie It's Wednesday today. On Wednesday we go to Playball. Tomorrow will be Thursday.
Dates for your diary
6th May - No Nursery Bank holiday
Week beginning 26.4.19
Our new half termly topic is Minibeasts
This week and next we are learning about caterpillars and butterflies.
Welcome to our new children and their families. They have all had a great first few days and we have been helping everyone to learn each others names.
We have shared The Crunching Munching Caterpillar this week. The children are familiar with the life cycle of a caterpillar but were interested watching a clip of a caterpillar laying its eggs underneath a leaf . We have seen the long proboscis feeding tube that the butterfly uses to drink nectar from flowers too. To be accurate we should use the word pupa, or chrysalis to describe the transformation stage as a cocoon is the silk casing a moth spins around itself. Pupa can be used for moths or butterflies, but only butterflies emerge from a chrysalis.
In maths we have started to look at 3D shapes, we introduced the words cube, cuboid and sphere, faces and 3D but have continued to consolidate 2D shapes alongside this.
The children were all fabulous during our visit to see the photographer today. They were all on their best behaviour while they were waiting for their turn and all tried very hard to do as they were asked.
They also enjoyed pretending the tunnels in the outside area were cocoons.
How to help at home
Talk about shapes, name 2D or 3D shapes. I often say that an elephant sat on the 2D shapes and squashed them flat, but this time we blamed the carpet fitters. Use words such as sides, long, short, curved straight, corners, and for 3D shapes faces, cube, cuboid, sphere.
The children have really enjoyed the rhyme Little Arabella Miller- they might like to perform it to you at home. Here are the words in case they forget any.
Little Arabella Miller found a hairy caterpillar,
First she put it on her Mother, then upon her baby brother
They all said Arabella Miller, take away that caterpillar!!
You could highlight the rhyming words and keep working on making up strings of rhyming words.
Dates for your diary
6th May - No Nursery Bank holiday
Week beginning 18.3.19 - Growing Plants
The Nursery children were very excited about Farmer Brown coming to visit on Friday.The class learned all about how wheat grows and what it is used for. Then the children looked at a variety of bean seeds, looking for similarities and differences between them before choosing which seed they would like to plant. Hopefully we will soon have some climbing, runner and broad bean seedlings. Thank you for sending in the bottles, we will be able to watch the roots grow as well as the leaves and stem.
How to help at home
Plant some seeds - sunflowers are often a popular choice if you have a sunny posiition, or some vegetables. Get the children to help you with a bit of weeding in the garden. When you pull up a weed talk about what you can see. Did you get the roots up? Why do plants have roots. We talked about plants being able to make their own food, a special type of sugar called glucose using the green colouring in their leaves, oxygen from the air and sunshine.
Talk about which features plants in your garden share eg they all have leaves. Then talk bout how they are different eg pointy leaves or curved leaves, serrated leaves. Are all the flowers you can see similar? How are they different?
Do a plant experiment to find out what happens if a plant doesnt get any water. Or a more interesting one is to put a small plant in a very dark place. What happens? Can the children apply this information to think about where they would put a plant if they wanted it to be really tall?
Keep working on being able to continue a rhyming string and learning the names of 2D shapes and their properties
Dates for your diary
4th April FON Easter Egg hunt. Nursery children will do this in our garden during their Nursery session £1 to enter. All children will receive a small chocolate treat. No parental help re
5th April NURSERY CLOSED ALL DAY
23rd April Term starts
26th April Class Photos
6th May - No Nursery Bank holiday
Week beginning 11.3.19 Growing
This week the children have been looking at how people might share similar features or interests but they may also have features or interests that are different. As a class we have discussed the fact that all the children have hair but their hair may be a different colour, length or type for example. We have shared a fun flap book called All Kinds of People and looked at photos and short clips of school children from around the world, including a school on a boat, children that sit on the floor outside for lessons or in metal huts with a mud floor.
In maths we have been looking at 2D shapes - mostly circles, squares, triangles and rectangles. As well as learning to recognise the shapes and name them we have been helping the children to deepen their understanding by asking them 'How do you know it's a triangle?' We have been talking about shapes having sides that are curved or straight and have called the corners 'sharp pointy corners'. We have sung a simple song about triangles having 3 straight sides and 3 corners to the tune of 3 blind mice. It goes like this:
Triangle, triangle,
3 straight sides, 3 straight sides,
It isn't a circle, it isn't a square
you can see triangles every where,
you can even hear, if you listen with care
a triangle (ting!! on a triangle musical instrument)
Thank you to everyone for your support with the Mini Marsden March on Friday, whether you donated or came in to help with the walk. The children did really well and the rain held off - hooray!! We raised over £200 for the Royal Marsden just in the Nursery classes. The rest of the school will be marching at a later date.
Pyjama day raised £130 which will be put towards renovating our garden along with the Scoot athon money (we're just waiting for a final few sponsorships forms and money to come back) THANK YOU SO MUCH for all your support, it is greatly appreciated.
How to help at home
Talk about how as a family you share some features and interests but how you are also different. Use a mirror to look carefully at each others eye colour. Is it the same or different? Who is tallest? Who likes playing football? Does everyone like carrots? chocolate?
I like this song about shapes,
https://www.youtube.com/watch?v=IkZs2_1-YJU
There is a shape song 2 it mostly just names the shapes but for those that enjoy learning new shape names it goes on to name shapes with 10, 11 and 12 sides. There may be an advert at the start, so you may wish to load it before your child starts viewing. https://www.youtube.com/watch?v=WTeqUejf3D0
Go on a shape hunt around the house. Which shapes can you find? Which shape did you find the most of ? Practice drawing circles in the air, in a baking tray of flour, in the bubbles in the bath. Cut out some simple shapes from paper and use them to make a shape picture. Talk about the properties of the shapes - squares have 4 straight sides all the same length, with 4 pointy corners.
Please send in a transparent, see through, bottle that has been cut in half so that we can plant beans and watch them grow. We will need them by next Friday 22nd March. Thank you. See the letter outside the nursery class door.
Please could everyone check the jumpers they have at home. Caleb is missing a jumper with a school logo. Please send it back in if you find it. Thank you
Dates for your diary
5th April NURSERY CLOSED ALL DAY
21st April Odd socks day - Down's Syndrome Awareness day
23rd April Term starts
26th April Class Photos
6th May - No Nursery Bank holiday
Week beginning 4.3.19
Growing - human life cycle
The children have been learning more about our bodies and how they grow. The children have been really interested in parts of the body. We have talked about when we grow and challenged some misconceptions such as "we grow when it's our birthday". The children have really enjoyed guessing who everyone is from their baby photo. Thank you so much for sending them in. We still have a few more to share next week.
So far the sponsored scoot has raised an amazing amount of money Thank you so much! If anyone is yet to send in their money please do so and we will announce the final amount.
I hope the children enjoyed book day. We shared lots of stories in class, acted out the bear hunt and Mr Wolf's pancakes in the garden, used lots of our lovely new story sacks and listened to stories read by the Year 3 children who came to visit us.
Thanks to everyone for your support at parents evening. It was really useful and valuable for us and I hope for you too.
How to help at home.
We shared lots of rhyming books and revisited our work on rhyme. Share some rhyming stories at home or visit the library to find some new ones. The Oi series by Kes Grey(Oi Frog, Oi Cat, Oi Dog) has lots of funny rhyming words and is good for the children to predict what might happen at the end.
Next week we will be finding out how our bodies change during and after exercise. If you go to the park, play in the garden, go swimming etc, you could talk about how we become out of breath, hot, sweaty, your heart beats faster etc.
We have been measuring parts of our body and using maths language such as taller, tallest, longer, longest. The children could line up any teddies or soft toys and find out which is the tallest, shortest, which one is taller than ..... When measuring, the children need to use something like the edge of a table or a piece of masking tape on the floor to act as a base line, and ensure all the teddies feet touch the line and are being measured from the same starting point. Are any of your teddies the same length?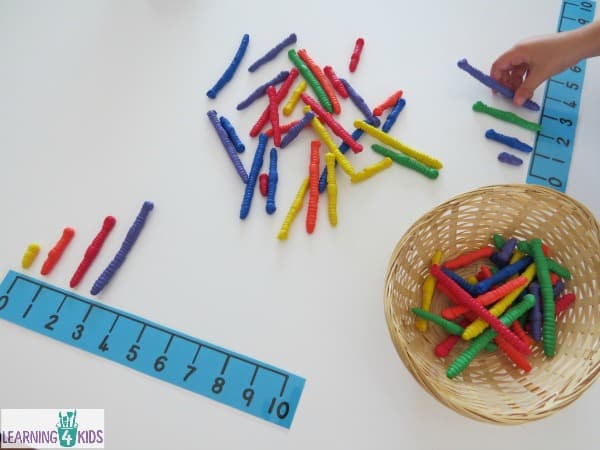 If you don't have one you could start a growth chart to measure your child and record how much they grow over time. "I'm as big as" are fun ones to use.
Dates for your diary
On Friday 15th we are taking part in a Mini Marsden March with the other schools in the Sutton Education Trust to raise money for the Royal Marsden. The Nursery children will be marching around the playground (and if not too muddy the woodland area) at 11.00 am for the morning children and 2.30 for the afternoon children. Parents are very welcome to come and join us, extra pairs of hands would really help. Thank you.
5th April NURSERY CLOSED ALL DAY
Welcome back. We hope you had a good half term break.
Our new topic is 'GROWING'
This week we have learned about how humans grow from babies, to toddlers, into children, teenagers, adults and elderly people. We have talked about what babies can and can't do and compared this with what they can do now.
We also introduced the idea that everybody starts life as a baby. Some children were unsure whether the teachers had ever been babies and were certain that their grandparents had never been a baby. If you have a family photo album or photos of family members when they were younger now would be a great time to dig them out and show your children.
A massive thank you to everyone for you support with the Scoot a thon. All the children took part and despite the change in the weather tried their hardest. I'll let you know the sum raised when all the money has been collected in. Thank you.
How to help at home
Please send back the coloured piece of paper given out on Friday with the photos of your child as a new born and a recent photo. There is an example page stuck up by the nursery door if you are unsure of where to put the photos.
Put a baby photo on the top/front
Put a recent photo inside.
The idea is we can try to guess who the baby photo is of and then lift the flap and see who it is underneath. If they could be back by next Friday that would be great. Any questions please ask.
Dates for your diary
6th March Parent's evening 3.30 - 8.00
7th March NURSERY CLOSED ALL DAY to allow Parent teacher consultations
8th March World Book day celebration. Children to come to school dressed in their pyjamas. Please NO onesies that do up at the back or anything that makes it hard for the children to use the toilet independently. Thank you
5th April NURSERY CLOSED ALL DAY
Week beginning
4.2.19
The Gingerbread Man
The children are much more confident with the terms 'character' and 'setting' which is great. Thank you for all your support with this at home too. The children have enjoyed joining in with the repeated refrains and sequencing the story line. Many have relished the not so happy ending as well as comparing and contrasting the story with The Runaway Chapati and the Ninjabread Man. We talked about the similarities and the differences and which story they liked best and why.
The children have acted out 5 currant buns and played 'Baker shop'. We modelled using full sentences to ask for what they wanted and did some simple maths proble