week beginning 5.11.18
Diwali, Bonfire night and Remembrance Sunday
We have read 'The lonely fire fly' by Eric Carle and talked about different sources of light. The children were encouraged to make predictions about how the story might end as we got near the end. The book has a lovely surprise at the end - have a look in the library to see if they have a copy.
There has been dancing with scarves, making firework shapes and coming up with their own movements and dance ideas to represent various fire works. This has helped the children develop their arm and shoulder strength in preparation for writing.
Your donations from pyjama dress up day, organised by your lovely class reps. have been spent. Arriving soon will be some chalk pens for our light up black boards, some self correcting wooden number puzzles, snap and learn turtles, a few wooden train engines, squeezy tweezers and some counting cows! Thank you so much everyone for your support and generosity.
How to help at home
Now that is it getting darker earlier you could go on a hunt around your home for light sources. Ceiling lights, wall lights, lamps, are obvious but perhaps you could then turn the main lights off and search for other sources such as the TV, digital displays on the microwave etc, radio alarm clock displays, nightlights etc. If you want to challenge your child have a hunt around for something with some reflective material on, often coats have a reflective strip on them, or sports wear/ school bags. Discuss and find out whether the reflective material is a source of light. Does it light up a dark room? but what happens when you shine a light on the reflective material? A common misconception is that the moon is a source of light. It actually reflects the sun's light rather than generating it's own light. You can teach your child this now using the analogy of a mirror reflecting back their image/face/
When you read stories this week to your child, stop just before the end and ask them to predict how they think the story might end. Some children like to be 'right' and can lose confidence if they think they've got it wrong/ if their prediction isn't accurate but you can tell them that this is how this author chose to end the story but there's no right or wrong way. You can even praise them and tell them you like their ending even more. If your child struggles to manage not being accurate with their prediction you could model making a prediction too. Show them that you don't know how its going to end and its fine to make a sensible guess and not be correct. Dally Duck often has a go at predicting the end of our stories to help the children see there can be lots of different answers .
Dates for your diary
11th December - Early years Christmas play for parents - Both morning and afternoon nursery children to come in at 8.45.
12th December Early Years Christmas Play for parents - Both morning and afternoon children to come in at 8. 45.
14th December Save the Children Christmas jumper day - children to wear a Christmas jumper and bring in a donation for charity.
20th December Nursery Christmas parties. Normal nursery times apply for both morning and afternoon children.
21st December Nursery Closed all day.
Week beginning 29.11.18
Potions and pumpkins
The children have been looking closely at pumpkins this week. They used magnifying glasses (learning that you put the lense near the object rather than your eye) to look at the inside of a pumpin. We also talked about different textures and words to describe these.
The children have also been making lots of their own pretend magic potions in the role play corner and messy tray.
We read the Magic Porridge pot story and encouraged the children to join in the with the repeated refrain - Cook, cook little pot, make me porridge steaming hot. We noticed the rhyming words in this refrain and the other one - stop stop little pot no more porridge that's the lot.
We began our work on rhyme by identifying the person magic spells were being cast upon by listening to words that rhymed with the children's names ie. Wiggly waggly wam I've cast a spell on ........... Sam! The children then used their imagination to decide what the spell did to them - we had a lot of spells that made them smile!
The children then worked in small groups to decide which of two objects could go in the magic cauldron based on which word rhymed. I said mat, bat, lat, flat, wat, and then showed the children a cat and a banana and they had to say which was allowed into the cauldron. This took a lot of practice and support so would be a great activity to practice at home.
The grand finale included making a ball disappear and re apear - real magic that only worked once the children had helped me find the correct rhyming word to finish the spell (we used words that rhymed with numbers). We also made pictures in a colouring book disappear, turn black and white and then re appear.
The children did some of their own magic when making bonfire pictures. They painted one hand red, one hand yellow and printed on paper to make a bonfire shape, then they rubbed their hands together and as if by magic orange appeared!!!
How to help at home
Keep practicing rhyming with your child - you could use some of the activities written up above here at home, or just keep pointing out rhyming words as you come across them. Point out to your child that the reason they rhyme is because the end sound is the same. Have fun making up your own silly rhyming magic words ie Waggly, Jaggly or Izzy Wizzy,
or asking your children silly rhyming questions - would you like some porridge worridge? or shreddies meddies?
Make some porridge, talk about textures, taste. Encourage your child to stir the bowl of porridge is it easy? Stiff?
https://www.bbc.co.uk/sounds/play/b03g6twj A version of the magic porridge pot to listen to. The actual story starts at 06.00 - does your child notice the differences with the story we read? (Our version had the rhyme written out above and the main characters were a little GIRL and her MUMMY) There are no pictues so you might want to break the story into smaller chunks and listen to a bit at a time. Actively listening with your child will help them concentrate for longer.
Dates for your diary
Nursery shut ALL DAY for parent consultations Thursday 8th November.
Week beginning 15.10.18
Wheels on the bus
https://www.youtube.com/watch?v=AsAzI4Jdsj0
We've encouraged the children to be imaginative this week and think of new verses to add to the traditional song. We've had a dinosaur on the bus, crocodiles, monkeys, penguins, fairies and giants on the bus
. The children read 'The naughty bus' with Mrs Dillon and thought about different scenarios the bus might end up in. The children thought of their own endings for the story as well as making tickets to go on a bus ride. https://www.youtube.com/watch?v=sqQ1BAEj1oE
We have talked about how to cross a road safely and acted this out. The children held an adult's hand, looked left and right and listened (while toy buses, cars and bikes whizzed by) and the children had to decide when it was safe to cross. We talked about the difference between shaking your head left and right and actually 'LOOKING' left and right. https://www.youtube.com/watch?v=UgkKUnpckws
https://www.youtube.com/watch?v=MTJUBz6Rps0
In the garden we had some traffic lights, road closed signs and a zebra crossing for the children to experience and again we talked about how to cross the road safely.
How to help at home
We have also started listening for rhyming words - this is a hard skill that takes time to master, so the more practice they get the quicker they will become confident.
The children were very good at finishing off the words in the nursery rhymes that Dally Duck kept forgetting. We then tried identifying which words belonged in a rhyming string and which words didn't. For example I said, star, car, far, jar, biscuit and Dally Duck shook his head to let the children know that biscuit doesn't have the same end sound as star, car, and jar. Try this at home with as many rhyming strings as you can think of
cat, mat, flat, rat, bat, sat, trampoline,
pig wig, zig, lig, yig, England
As your child/ren become more confident you can make the non rhyming word less obvious
tree, he, me, three, knee, key, moo
We encourage the children to look at the shpe of our mouth as we say the words to see if they are making the same shape. To make the 'oo' sound in 'moo' my lips will stick forwards in a round shape rather than be stretched out in a smile for the 'ee' sound in tree.
At this stage we are just encouraging the children to hear rhyme. We are not teaching spelling patterns so it is fine to say he, three, key - they all rhyme. The fact the ee sound has different spellings it not relevant yet!
We hope you have a lovely INSET day and half term break and we will see you back on Monday 29th October for Diwali and bonfire night
Dates for your diary
Nursery shut ALL DAY for parent consultations Thursday 8th November
Week beginning 8.10.18
Twinkle Twinkle and Space
A huge thank you to the three wonderful class reps for organising pyjama day and to everyone for your support and donations. You raised £149.50. I am consulting with Mrs Dillon and scouring ebay for bargains and will let you know what we buy. I'm hoping to get some kid knex construction sets and some plastic nuts bolts and screw sets similar to junior meccano. Ebay is great for small world toys like castles and airports so I'll see what they have available. Many, many, thanks to everyone. it is so greatly appreciated and your children will have some lovely new resources to play with very soon.
The children have been learning all about Space this week. We have watched Neil Armstrong land on the moon and talked about there being less gravity, no air, no water, no trees, no wind, no people, plants or animals etc". https://www.youtube.com/watch?v=RMINSD7MmT4 https://www.youtube.com/watch?v=cwZb2mqId0A
The children have listened to and acted out the story of Baby Bear going to the moon in Whatever Next by Jill Murphy as well as reading some non fiction space books too.
We used a stomp rocket to practice counting back from 5 and the children all had a turn at pumping the air through the tube to launch the rocket.
We hope your children enjoyed making their sliding rocket pictures and are busy counting backwards from 5 or 10 to blast off!
Please can we remind everyone that for health and safety reasons the children cannot wear earrings to Nursery, not even small ones, sorry.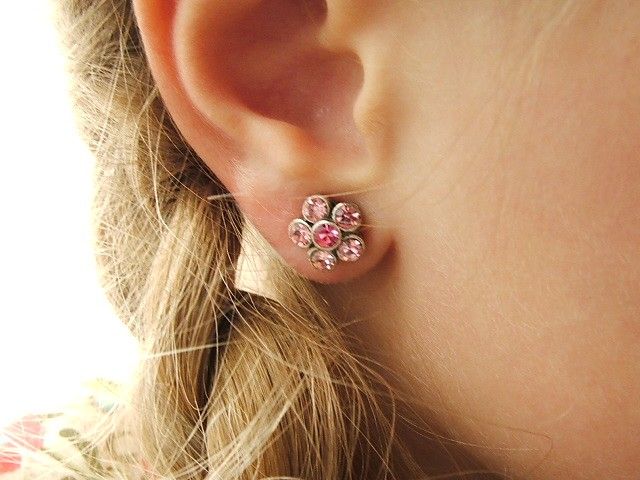 How to help at home
Sing Twinkle Twinkle, Hey Diddle Diddle, 5 little men in a flying saucer. Encourage your child to join in with some actions. Talk about the sun being our nearest star. Remind the children that the moon is always there but we see it most easily at night. The sun gives us light and warmth. https://www.youtube.com/watch?v=7_1-TrP9jwA
Can they build a space rocket using duplo, wooden bricks, cardboard boxes or any other construction materials you have at home. Take a photo and bring it in to show the class.
Look for a pair of wellies, a box, a colander, a teddy, a picnic blanket and some food and encourage your child to be the owl and help them act out the story of Whatever next! https://www.youtube.com/watch?v=6c5cb0u0rPM. You could discuss whether they could really sit down on a blanket and eat food from a plate in space. Can they remember what would happen to the food and blanket?
Learn about the Solar system with this song, https://www.youtube.com/watch?v=BZ-qLUIj_A0
Dates for your diary
Friday 19th October INSET day. The Nursery is closed to all children.
22nd - 26th October Half term holiday. Nursery closed
Week beginning 1.10.18
Incy Wincy Spider and Spiders
The children have been learning all about spiders this week. We have watched spiders spinning a web and talked about why they do this and how. Here's a link to an amazing spider https://www.youtube.com/watch?v=4J5kArP5gAE and this one had us all talking about Spider man https://www.youtube.com/watch?v=gSwvH6YhqIM
We have read Eric Carles - The very busy spider and the children did really well at joining in with the repeated refrain - "She was very busy spinning her web"
We went on a spider hunt in the garden and found several webs, one even had a fly trapped in it. We also looked at real 'water spouts' around the nursery garden and looked at how guttering works and where the water ends up going.
The children have played a shape game all about Incy Wincy spider, practicing shape identification, matching and naming.
Thanks to everyone who has signed up at coolmilk.com - if you havent yet please do so.
Please can we remind everyone that for health and safety reasons the children cannot wear earrings to Nursery. We also ask that long hair is tied back, for a variety of reasons. We will be having space alien slime out next week and it washes very easily from clothing but is less easy to remove from hair.
How to help at home
Look for spider webs and spiders in the house and garden. Early morning dew makes them easier to spot sometimes. Remind your child that spiders have 8 legs and can have upto 8 eyes too! Practice counting to 8. Practice counting on from 8. Practice counting back from 8. Can you do 8 jumps?
Understanding 'why' and 'how' questions is part of our curriculum so ask how and why spiders catch flies. How do we get our food? How do you eat your food? Why do we use a knife and fork? How does Spider man get to an emergency/stick to walls? Why do you like Spider man (if relevent to your child) How do you like to move around? Why don't you spin webs?
These questions are trickier than others so if your child is struggling don't continue to put them on the spot but model the answer to them. Start with easier questions such as how do we go to Nursery and offer some suggestions for them to choose from - do we walk or go in the car?
or try modeling the start of a sentence and allow your child to finish it eg
Why do we need our coat on today? we need our coat on today because the weather is..........
Why are you sad?crying? For support ask Why are you crying? are you sad? Did you hurt yourself?
How did you get hurt? How did that happen?
How can we make it better? is a good question to ask too.
If your child manages this easily you can use story time to practice harder how and why questions. Further up the school they will need to use inference and deduction to work out how a character is feeling for example - if they're ready for it you could model some of this to them too!
How did Thomas the tank engine feel when Diesel said that? How do you know?
Sing Incy Wincy spider and miss out some of the rhyming words - can your child fill in the gaps. Incy wincy spider climbed up the water spout,
down came the rain and washed the spider .........................
Dates for your diary
Friday 19th October INSET day. The Nursery is closed to all children.
22nd - 26th October Half term holiday. Nursery closed
Thank you,
Mrs Gilbert
week beginning 24.9.18
Hickory Dickory Dock and mice
https://www.topmarks.co.uk/Flash.aspx?bbc=hickory-dickory-dock
We have been singing and acting out the Nursery rhyme as well as other songs about mice and clocks. We have used our fingers to show numbers to 4 for the 4 different verses and doing the correct number of claps for the striking of the clock. Ie the clock struck 4 (we then did 4 claps)
In music we have explored different tempi (speeds) by listening to a metronome and singing about a big slow grandfather clock, a medium speed clock on the wall and a fast wrist watch.
The children have explored the power of air during our rocket mouse activity. They had lots of fun blasting rocket mouse into space whilst practicing counting backwards from 5 and 10.
Mrs Galvin (Samson's mum) has kindly volunteered to take on the role of parent rep for the afternoon chick class. Please let her know your contact details if you would like to.
Please log on to www.coolmilk.com/parents and register your child for free school milk. We only have a handful of parents that have done this but lots of children who would like to have milk. Sadly we can only give milk to the children who are registered as the milkman/lady ony delivers enough milk for the number of children that are registered.
Many thanks.
IF YOU HAVEN'T RETURNED YOUR TAPESTRY LETTER YET PLEASE DO THIS ASAP SO WE CAN GET YOU ON THE SYSTEM AND START SENDING YOU VIDEO'S AND PHOTOS OF YOUR CHILD'S LEARNING. Thank you
How to help at home
Practice singing Hickory Dickory Dock and think of rhyming words for different numbered verses - we do "boo" for 2 "Wheeee!" for 3 and "no more" for 4. Don't expect your child to come up with rhyming words at this stage but they might be able to tell you which words do rhyme and which don't if you give them a choice. Should it be "2 - flew or 2 jump?" An easier step to star For example you say "hickory dickory dock, the mouse ran up the ............." When your child says "clock" you can say something like "yes of course, dock and clock rhyme, they both end in ock"
Practice clapping/stamping/nodding a given number of times.Can they do 2 claps? 4 stamps? 3 jumps etc. Stopping at the right number can be tricky. Give lots of priase for their effort and encourage them to have another try if they find this tricky. Make sure they are counting out loud as they do the jumps/claps and counting and jumping slowly makes this easier.
https://www.youtube.com/watch?v=cELSeYq2auI This is a link to a fabulous story about a mouse, a stawberry and a bear. I suggest you pause it regulalry (at the end of each page) and discuss with your child what is happening. Most children need a lot of modelling and support to understand how the mouse is feeling and why he makes the choices he does. It's tricky because they dont actually get to see the bear but a fabuous story.
Dates for your diary
Friday 19th October INSET day. The Nursery is closed to all children.
22nd - 26th October Half term holiday. Nursery closed
Thank you,
Mrs Gilbert
Week beginning 17.9.18
Art Week.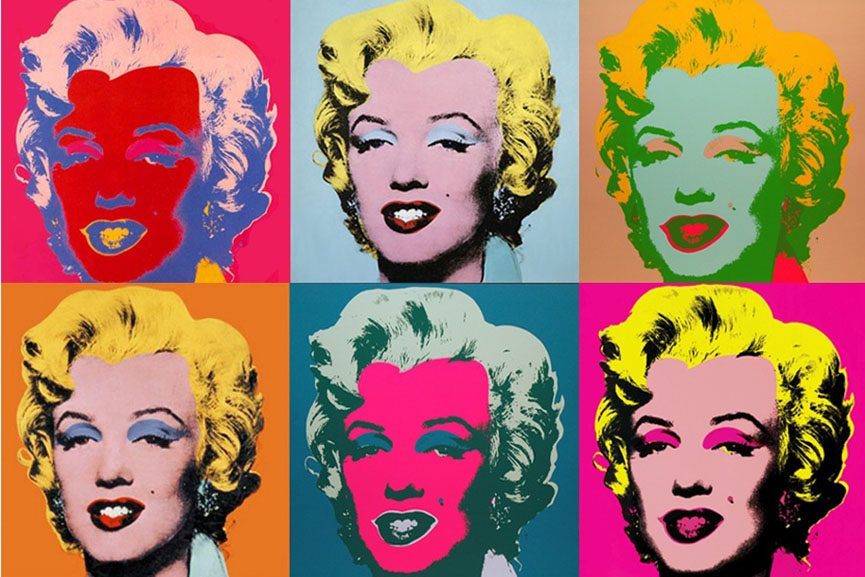 Thank you so much for all your help in getting the children settled and used to our routines. You have all been great at reminding and supporting your children with their morning jobs when they first come in, letting us know if different people are collecting at home time, supporting us in getting to know your children and hardest of all (maybe) walking away and leaving them here.
The children are all doing really well at getting to know each other. I was amazed by how many children were already playing games with new friends and how confident all the children were in talking with the adults when came in on Thursday. They have done so well and you should be really proud of them.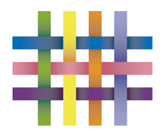 If you returned your Tapestry letter before Thursday 20.9.18 I have added your child to Tapestry and linked your email addresses to the account. You should receive an email asking you to activate your account. If you dont receive this shortly please check your junk mail and if it's not there please come and speak to a member of the Nursery Team.
IF YOU HAVEN'T RETURNED YOUR TAPESTRY LETTER YET PLEASE DO THIS ASAP SO WE CAN GET YOU ON THE SYSTEM AND START SENDING YOU VIDEO'S AND PHOTOS OF YOUR CHILD'S LEARNING. Thank you
Mrs Hazel (Violet's mum) has volunteered to join Mrs Workman (Zach's Mum) and Mrs Goodwin (Luisa's Mum) as joint Duckling (morning) class reps. They are busy trying to collect contact details from you all and are setting up a Whats app group.
If any afternoon parent(s) would like to take on the role of Chick class (afternoon) class rep(s) please speak to a member of the Nursery Team.
We have been reinforcing all our routines and rules this week. You could support us and your child/ren by talking about these at home.
Our main rule is we walk inside the nursery so that no one gets hurt.
We have also talked about carpet times and how to showing good listening to the person speaking. We have visual cues to remind them to look at the person, use their ears to listen and to keep our lips closed until that person has finished talking. We have to take turns with talking just like we do with the toys.
You can reinforce this at home when you are on the telephone for example. Tell your child that they just need to wait a moment while you talk to Granny etc and then it will be their turn to speak. Just don't leave them waiting too long or they will lose patience and interrupt you again.
The children have also been creating their own pop art portraits which have been hanging up in the Nursery. We hope you enjoyed the whole school art exhibition if you were able to make it and were inspired by the work you saw.
How else to help at home (as well as the blue bits above)
Next week will start our Nursery rhymes topic and the theme will be Hickory Dickory Dock and Three blind mice. Sing these with your child/ren so they are familiar with them. If you need the lyrics/tunes visit https://www.youtube.com/watch?v=FHFOO4s3DTk
https://www.youtube.com/watch?v=fAunHIeLZ5M
We did some work on colour recognition this week. Grey, brown, orange, gold and silver were the colours the children were least confident in recognising and naming. When you're in the supermarket/walking down the street/tidying up the house you could encourage your child/ren to look out for these colours and name them.
Dates for your diary
Friday 19th October INSET day. The Nursery is closed to all children.
22nd - 26th October Half term holiday. Nursery closed
Thank you,
Mrs Gilbert
Week beginning 10.9.18 - Settling in
The children have all done a great job at getting to know us and their new classmates. They have explored all areas of the Nursery and started to learn our routines for snack time. Next week we will have all the children in. Please come and talk to us if you have any concerns or worries at all. After the session is the easiest time for us to give you our full attention.
Please continue to come in and support your child with their morning jobs. They might still need help getting their book into their bag, finding their name tag and finding their peg.
Now that the groups will be larger we ask that when collecting your children at the end of the day that you come in through the main nursery doors, collect your child and then go out through the brown nursery door. This enables you to walk past their peg and collect their coats and any wet clothes we may have hung there. Many thanks for your co operation with this. Turn right immediately after leaving the Nursery to go through the white door back onto the Nursery garden area.
Next week is the whole school art week and the children will be doing a piece of art that will be displayed in the school hall with all the other classes after school on Friday. Feel free to drop in and see what everyone has been up to during the week.
How to help at home
Continue to talk about the teachers in Nursery, using our names so your child starts to learn them. This makes it easier for them when they want to chat with us or ask for our help. See scroll down to the bottom of the page for our photos and names.
Continue to help your child practice rolling up their sleeves and develop the strength to rip open the velcro on their book bags.
Mrs Goodwin (Luisa's Mum) and Mrs Workman (Zach's Mum) have very kindly offered to be class reps. They will be collecting contact details from anyone who would like to be part of a Duckling class group.
If any afternoon parents would like to be class rep for the Chick class please let us know. It is a great way to meet other parents and help us out.
We would love to hear from anyone who has some spare time and enjoys gardening. If we could gather a small group of adults who could come in and dig over our circle garden/bed and support us with some gardening throughout the year it would be greatly appreciated. Granny's, Grandad's, neighbours all welcome!
Letters about Tapestry will be coming home if you haven't yet received one. Please return these as soon as possible so we can set you up. Please make sure the email address is printed neatly so we don't mis spell them when adding them to your account. Thank you
Due to the new data protection regulations we are no longer allowed to give out class lists/ names. Par